Monthly Monitoring Rates

Basic Wireless Package
Includes:
Wireless Controller/Keypad
Three door or window contacts
One motion detector
One keychain remote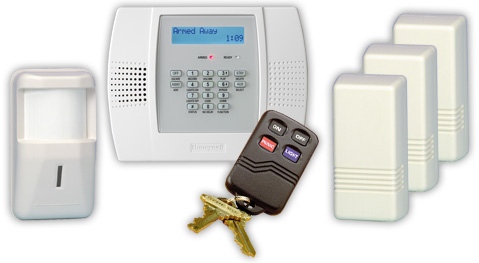 Standard equipment starts at $199* with a 3-year contract.
Some restrictions apply. Valid for basic equipment only with a three year contract. Pricing based on contract term requested. Does not include custom installations or wired systems.
Add Specialized Monitoring Options**
Smoke: + $2/month
Carbon Monoxide: + $1/month
Water Leakage: + $1/month
Low Temperature: + $1/month
**requires additional equipment